Chris and I puttered in the garden in the afternoon. Andy puttered on his computer.
Here is the garden gate.
I tried to capture how full the blackberries are. I've never seen them this prolific on the east coast.
There are still a few blooms.
Christopher's dog, Nina, spent her time tunneling under the blackberry canes.  I supposed she was searching for rabbits.
This redwood tree, as well as some others, stands near the garden.
We went to the circus in the evening.  Flynn Creek Circus, a Mendocino-based circus/theatre, is performing in Fortuna, California this week.  We attended the "adult" or bawdy performance and it was hilarious. There was some silly little plot, but the circus tricks had me gasping and cheering all night.
The ticket booth was a delight.
They have a vintage big top.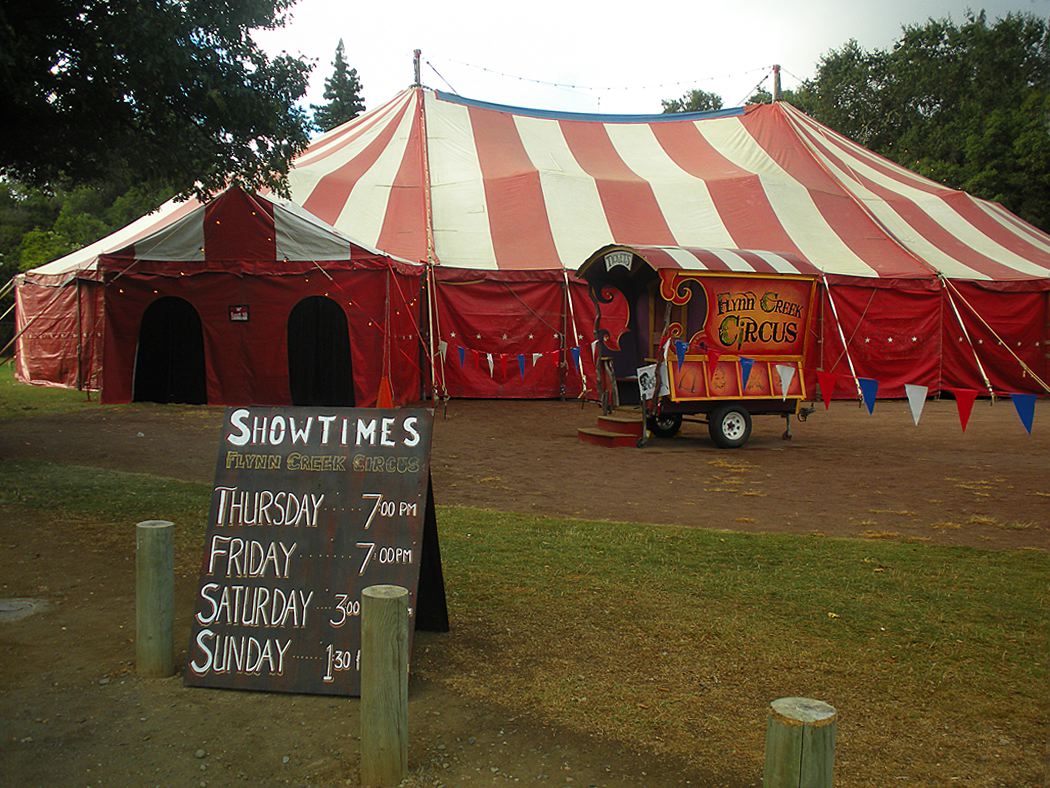 I didn't realize it as we went in, but the ticket takers were also the performers.
There was a stage rather than a ring.  The seating was all white folding chairs and wrought-iron garden benches. I was thankful that Christopher thought to bring along two boat cushions for Andy and me to sit on.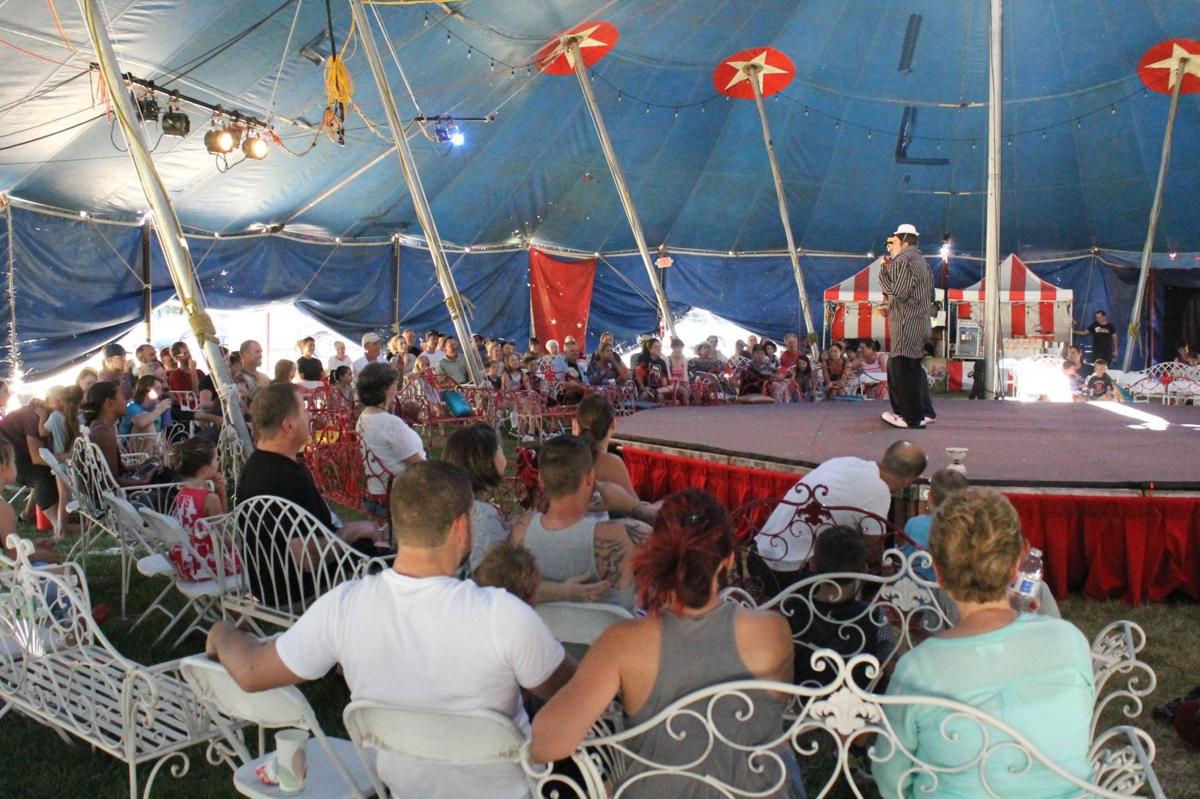 This guy was amazing.
I was too engrossed in the show to take many pictures and the ones I did take were blurry.  One of my favorite performances was the trampoline act.  I found something similar on YouTube.  This one is not as good as the one we saw.  Also, they were only dressed in thongs for our show.
https://www.youtube.com/watch?v=knuVTPOYWMM